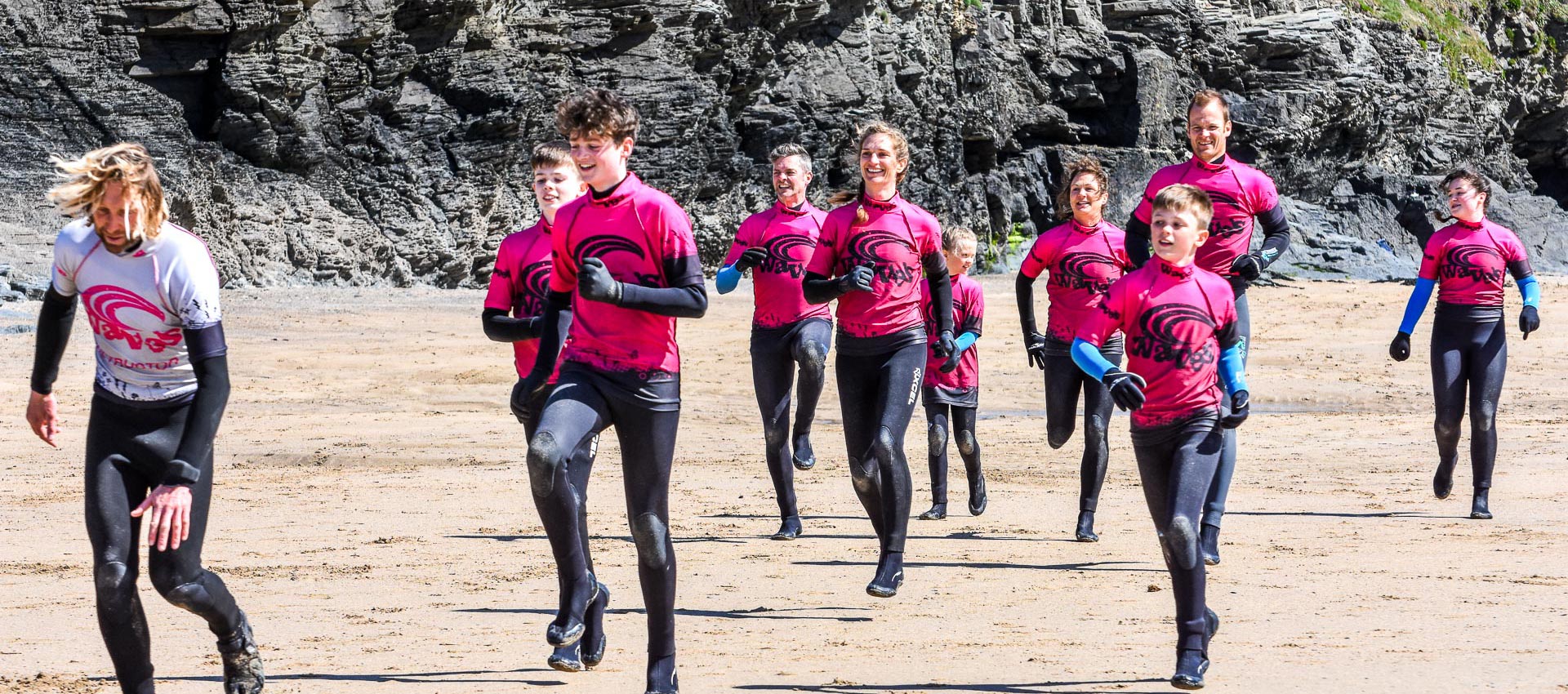 learn to surf with waves
lessons for all ages
amazing locations
advanced coaching
family and group packages
Waves Surf School Cornwall
Waves Surf School Cornwall for Surf Lessons, Surf Coaching and exhilarating Surf Experiences for all.
Waves Surf School Cornwall for Surf Lessons, Surf Coaching and exhilarating Surf Experiences for all.
+ Small student teacher ratios with experienced coaches.
+ As beach lifeguards we ensure you have fun safely.
+ Clearly defined learning pathways to take your surfing to the next level.
+ All levels, group and private lessons.
+ We are mobile and move to the best beach for the conditions and your ability.
+ Best quality equipment provided.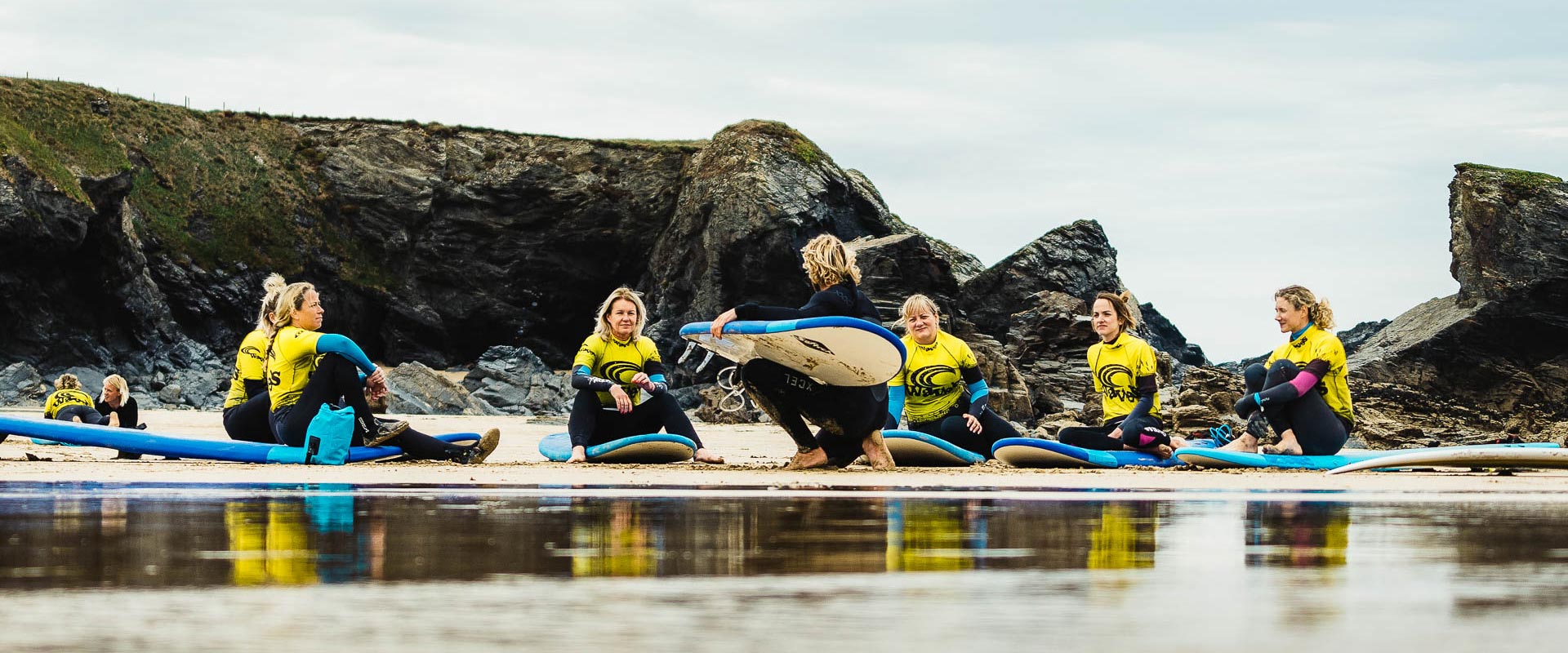 learn to surf with waves
We make it easy for anyone to try this exhilarating sport.
Our motto is simple: provide the most skilled instructors, deliver the best instruction, supply the latest equipment and have fun safely!
surf lessons for all levels
We have a range of lesson types, including
weekend, 3 day, and 5 day packages.
Whatever level of coaching you require, from a beginners taster session, to advanced competition techniques and video analysis, Waves has the perfect coaching session for you!
amazing locations
Your chance to learn in a beautiful location!
Located between Newquay and Padstow on the North Coast of Cornwall. We do our lessons on stunning coastline, beautiful beaches, golden sand with great surf.
book a surf lesson
For a fast and friendly reply call us on: 07792574749
or go to our contact page and fill in the form.
Brilliant experience
WHAT OUR CUSTOMERS ARE SAYING
"I got my husband a lesson for Father's Day, and he loved it!!! Windy was such a great teacher and now hubby wants to do more. Such great value for money and great customer service."
Great surf school!
WHAT OUR CUSTOMERS ARE SAYING
"I had 4 lessons with Windy in a week (3 solo and one group) and it was really fun. Expert local knowledge, a natural teacher, reliable and attentive. Best of all he makes sure you catch lots of waves!"
why waves
At Waves Surf School Cornwall we are proud to specialise – we teach surfing and surfing only, concentrating on surf tuition to the best possible level and guarantee you will find the whole experience an exhilarating one.
our lessons
Priding ourselves on being different to the larger surf schools, we cater for all ages and abilities. Just ask one of the many surfers we have taught to surf over the last 10+ years, many of whom return to Waves Surf school year upon year to develop their skills.
our locations
One of the best locations to experience the thrill of surfing and get a taste of what Cornwall has to offer is the coast between Newquay and Padstow. At Waves Surf School we can provide you with the perfect introduction to this wonderful ocean environment.
the surf experience
Whether you are looking for a fun experience, are a keen beginner or a competitive surfer, your time with Waves will always be special. We run a small professional and safe operation, but we always aim to make your lessons exhilarating.